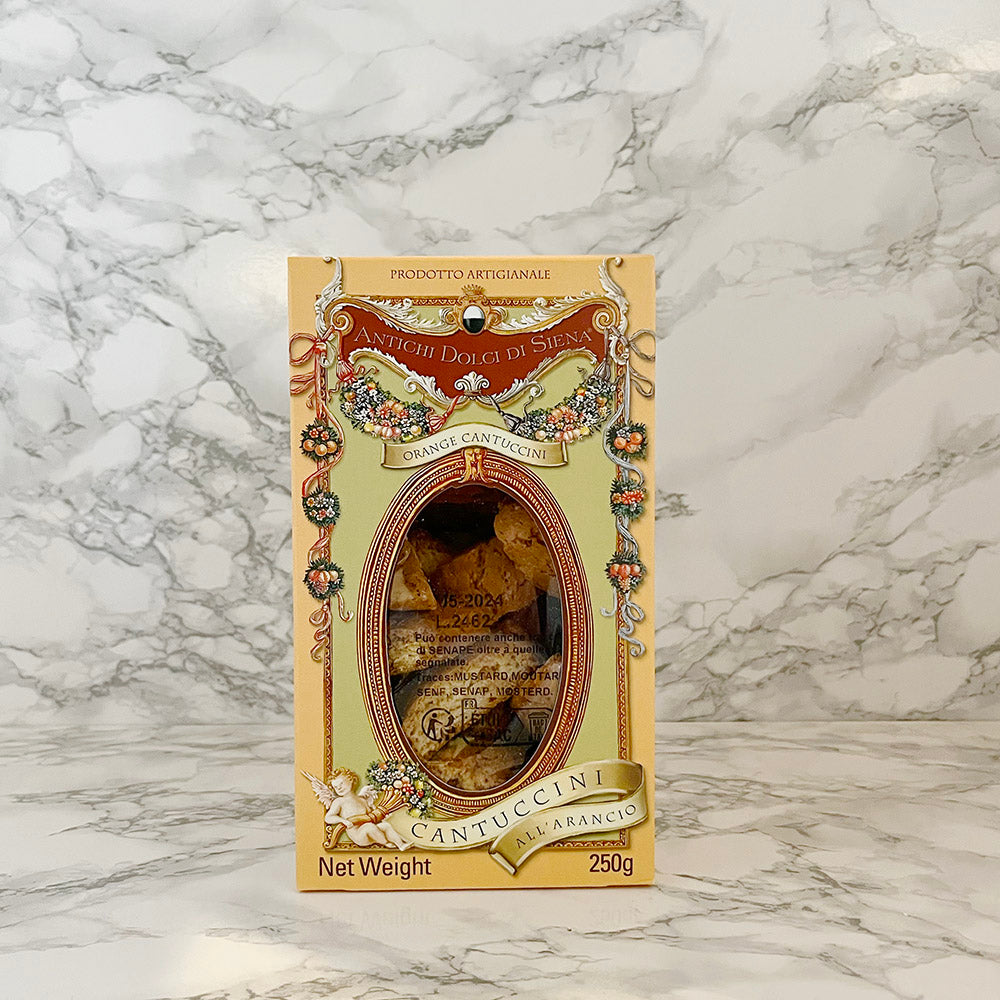 Tuscan Cantuccini with Orange
Discover or rediscover the typical desserts of the Tuscan tradition, these cantucci include the addition of exclusively Italian orange peel to the candied fruit mixture. Our cantucci are obtained from the artisanal processing of excellent-quality ingredients including flour, sugar, honey and eggs.250g boxed.
Delivery & collection information
Standard nationwide shipping is 3-5 working days. Brassica Handmade Meals collection is Fri & Sat from Beaminster only. Cut off for same week collections, please order by Wednesday 10am. Please read our delivery policy before placing your order.