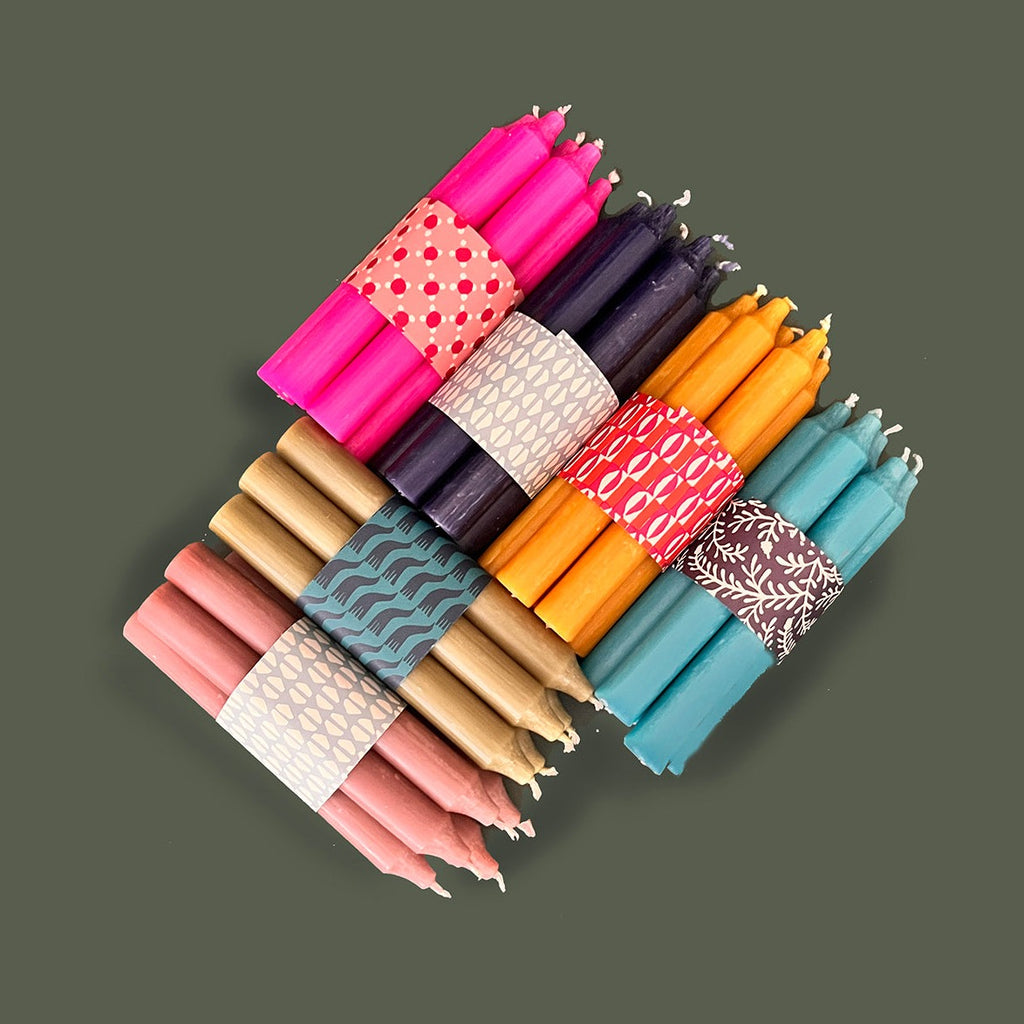 Non-drip parafin wax, burn time 8 hours. 5 candles of the same colour.
2.2cm diameter
18cm height
Delivery & collection information
Standard nationwide shipping is 3-5 working days. Brassica Handmade Meals collection is Fri & Sat from Beaminster only. Cut off for same week collections, please order by Wednesday 10am. Please read our delivery policy before placing your order.