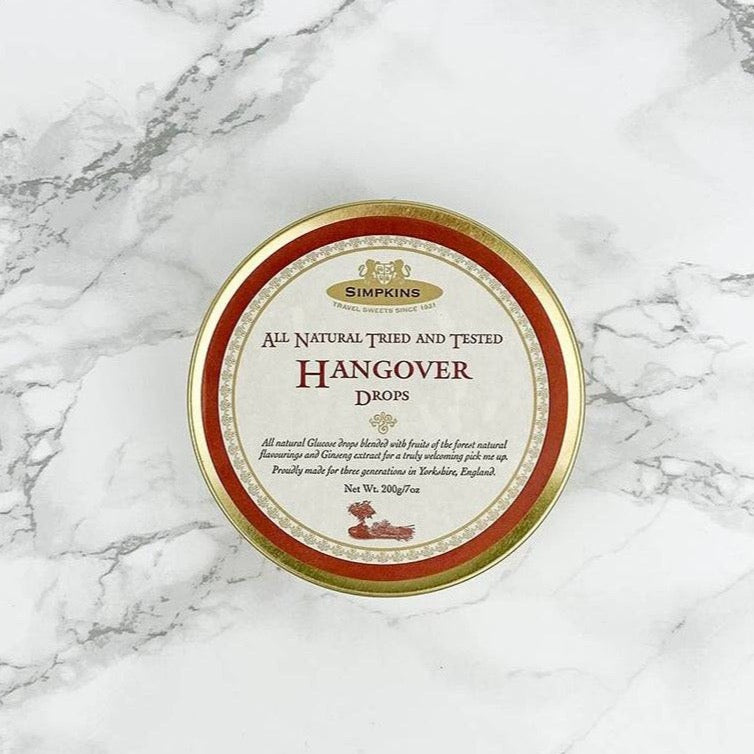 Simpkins Classic Hangover Drops
Simpkins Classic Hangover Drops are all natural Glucose drops blended with fruits of the forest natural flavourings and ginseng extract for a truly welcoming pick me up. Mouthwatering refreshment in a classic English designed antique tin. No hangover is required to enjoy these wonderful sweets.200g tin.
Delivery & collection information
Standard nationwide shipping is 3-5 working days. Brassica Handmade Meals collection is Fri & Sat from Beaminster only. Cut off for same week collections, please order by Wednesday 10am. Please read our delivery policy before placing your order.