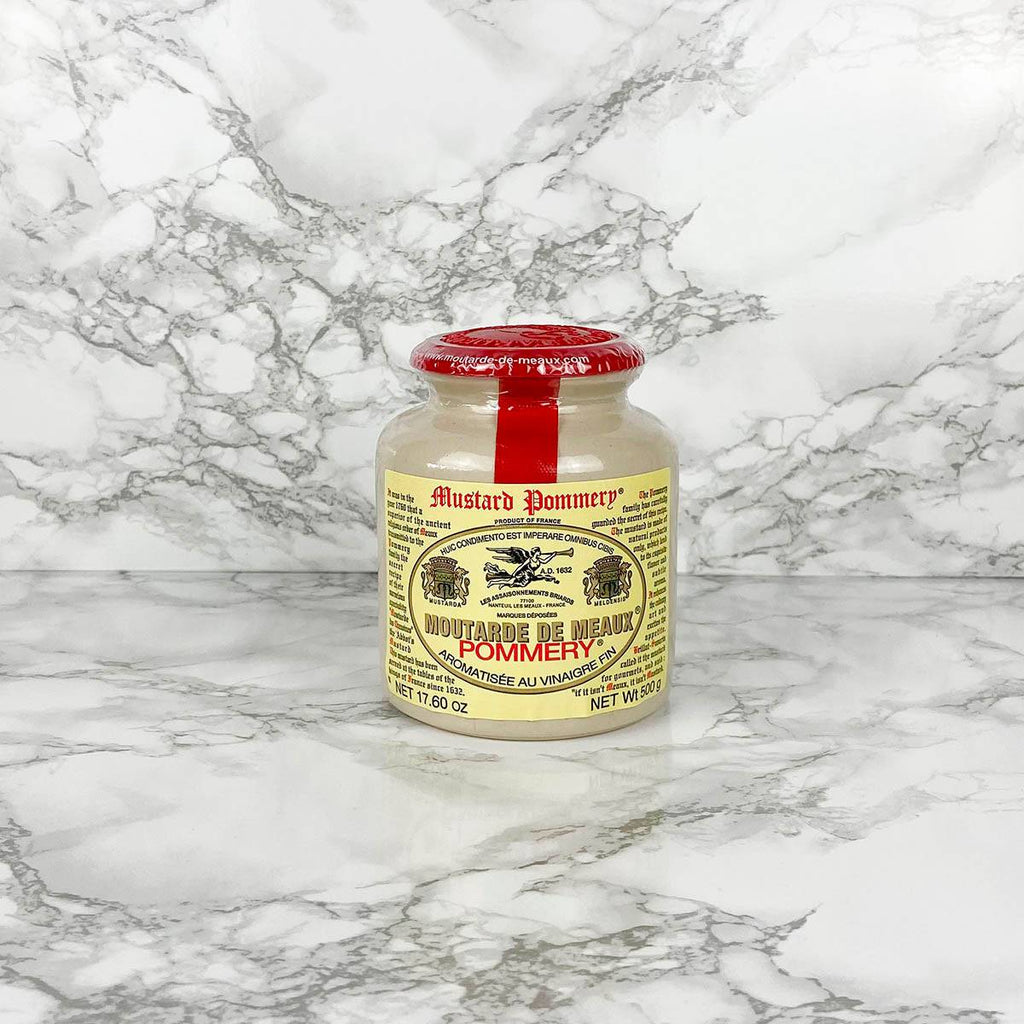 Pommery Mustard de Meux 500g
Often imitated but never truly replicated this amazing grain mustard offers the perfect flavour balance between sweet, salty, spicy, savoury and fruity. No other grain mustard truly hits the mark like this version. A cook's 'must-have' ingredient.
Moutarde de Meaux is regarded as one of the worlds greatest mustard producers. Their award-winning Pommery mustards are the favourite of professional chefs and discerning foodies alike. All of their mustards are packed in traditional stoneware jars which helps to preserve the mustards characteristic pungency, so they taste fresher for longer.
Pommery mustard is made in Meaux, a cathedral town 60km west of Paris. The town has a long history of mustard production. It began in 771 AD when Charlemagne decreed that canons and monks in cathedral towns like Meaux should cultivate mustard.
Meaux was also a centre for the quarrying of millstones, which brought many craftsmen to the area. In 1760, a dignitary of the Meaux cathedral chapter passed on the canons secret mustard recipe to a stonecutter. The stonecutter was called J. B. Pommery, and the recipe is still used by Moutarde de Meaux to make their famous Pommery mustard today. 350g
Delivery & collection information
Standard nationwide shipping is 3-5 working days. Brassica Handmade Meals collection is Fri & Sat from Beaminster only. Cut off for same week collections, please order by Wednesday 10am. Please read our delivery policy before placing your order.