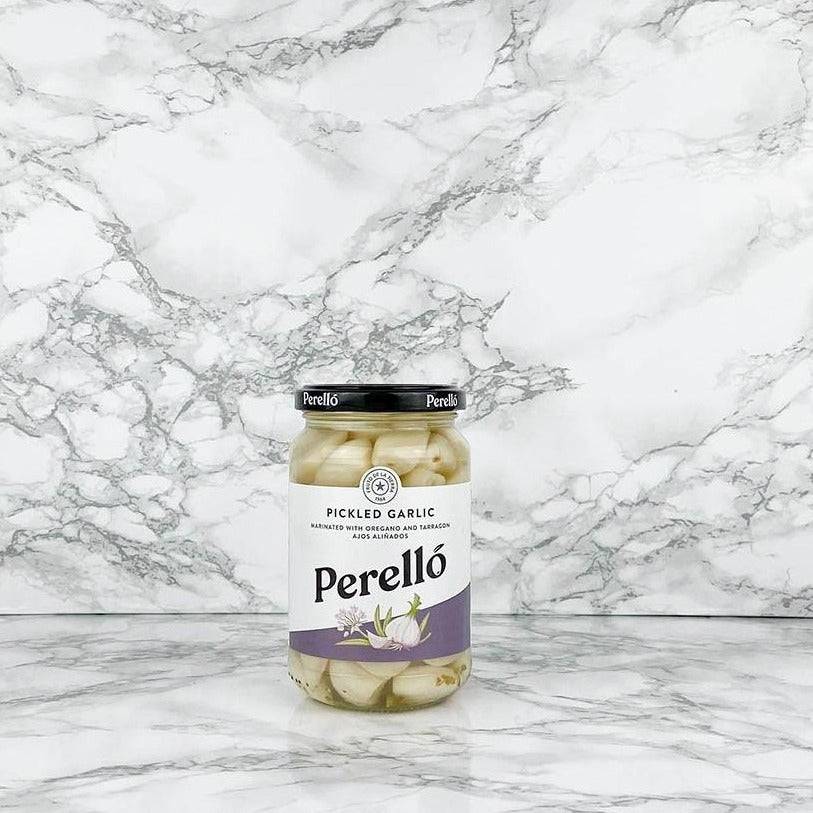 Perello Pickled Garlic Cloves
Pickled in wine vinegar infused with oregano and tarragon, this garlic has a full and savoury sweetness.
These classic Spanish encurtidos (pickles) can complement everything from canapes to cocktails, or simply be eaten with a cold beer or a glass of wine.
Serve it as a tapas alongside olives and anchovies for a simple, classic snack, or use it to add flavour and texture to pasta sauces, antipasti platters and saut̩ed vegetables or a stir fry. 235g
Delivery & collection information
Standard nationwide shipping is 3-5 working days. Brassica Handmade Meals collection is Fri & Sat from Beaminster only. Cut off for same week collections, please order by Wednesday 10am. Please read our delivery policy before placing your order.