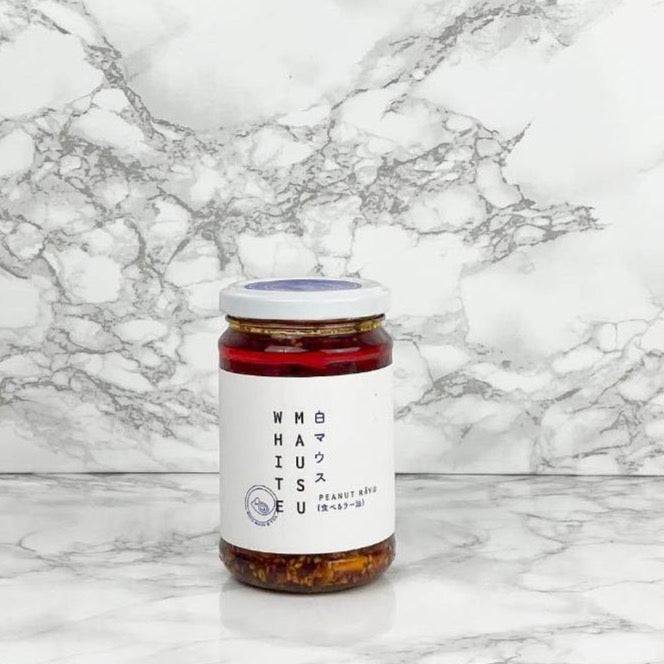 White Mausu Peanut Rayu is packed full of peanuts, sesame and chilli this incredibly delicious condiment has successfully fused Japanese, Chinese and Korean flavours. Perfect for jazzing up a stir fry, pimping up your roast veggies – or simply eating with a spoon!

Size: 240g
Delivery & collection information
Standard nationwide shipping is 3-5 working days. Brassica Handmade Meals collection is Fri & Sat from Beaminster only. Cut off for same week collections, please order by Wednesday 10am. Please read our delivery policy before placing your order.