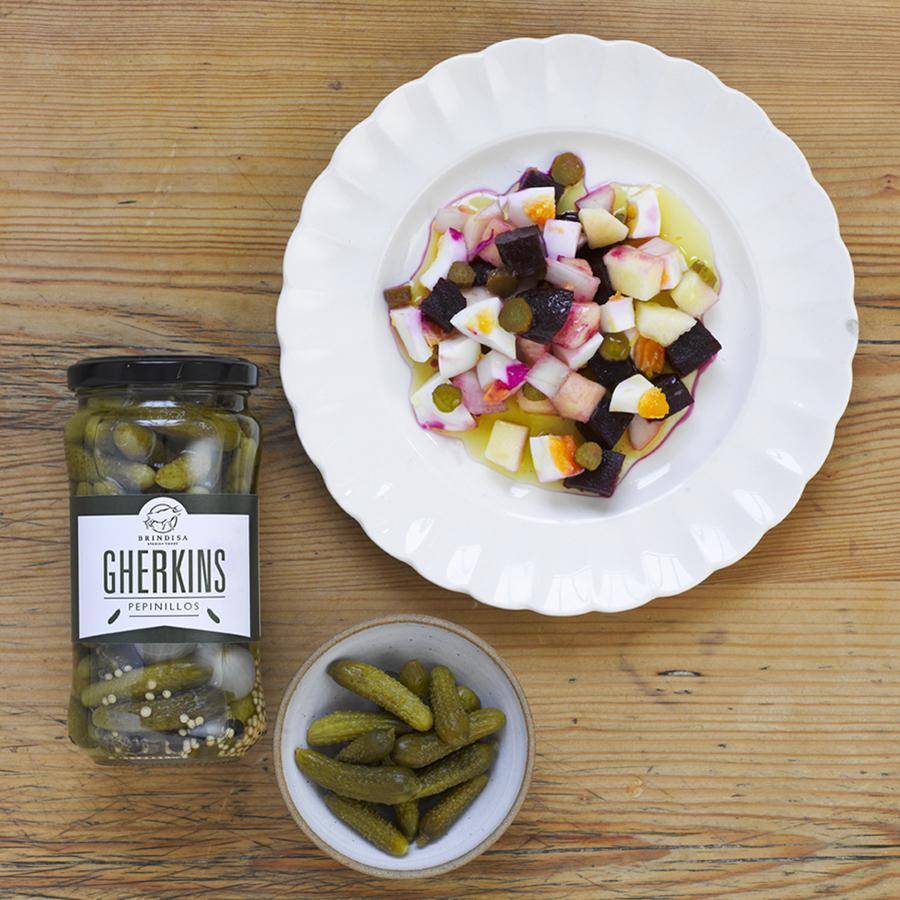 These baby sized gherkins or pepinillos are preserved in white wine vinegar with mustard seeds, silverskin onions and peppercorns.
Small and crunchy, they marry perfectly with pate, strong cheeses such as Manchego and cured meats. They also form a key ingredient in tartare sauce.
190g
Delivery & collection information
Standard nationwide shipping is 3-5 working days. Brassica Handmade Meals collection is Fri & Sat from Beaminster only. Cut off for same week collections, please order by Wednesday 10am. Please read our delivery policy before placing your order.