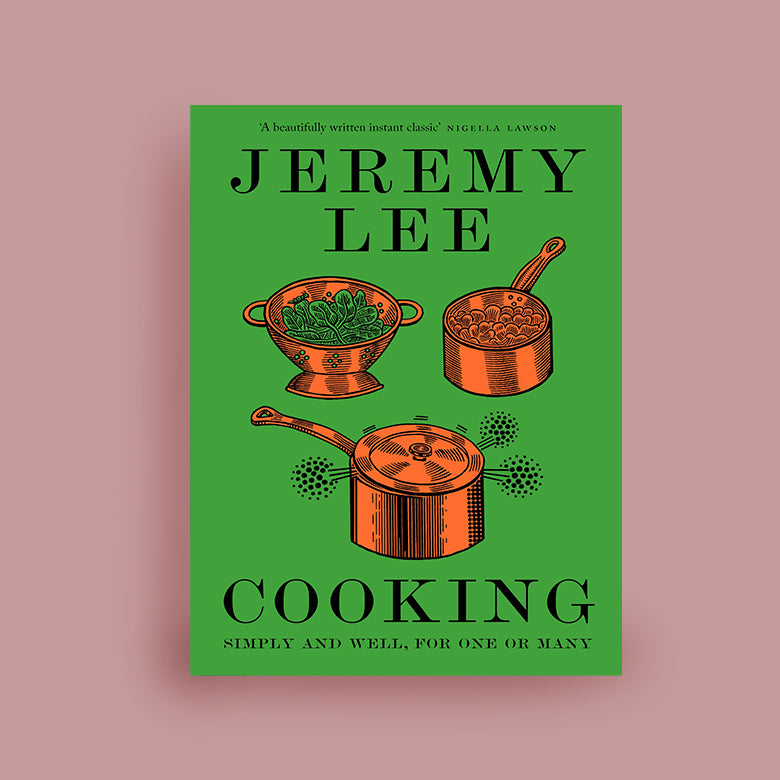 Cooking: Simply and Well, for One or Many
By Jeremy Lee
'A beautifully written instant classic that is every bit as exuberant and delicious as the man himself!' Nigella Lawson
'This is already a classic' Fergus Henderson
'One of the most beautiful cookery books I have ever seen. It should be prescribed' Rachel Roddy
Good food honed from great ingredients is the principle at the heart of Cooking.
There are sections on the usefulness and frugality of breadcrumbs, black olive crumbs to serve with everything; impromptu puddings like peaches in wine with bay leaves or plum compote with ricotta and hazelnuts; pea dishes galore; superb versions of classics like chocolate St Emilion and pommes Anna; big dishes to serve a few such as marinated chicken with roast pumpkin salad; and essentials like a wild garlic purée.
Cooking is brimming with stories, wit, infectious joy for food and indispensable advice. It is brilliantly illustrated by John Broadley and photographed by Elena Heatherwick, and will surely be one of the most distinctive cook books published for years from the renowned chef, Jeremy Lee.
Delivery & collection information
Standard nationwide shipping is 3-5 working days. Brassica Handmade Meals collection is Fri & Sat from Beaminster only. Cut off for same week collections, please order by Wednesday 10am. Please read our delivery policy before placing your order.