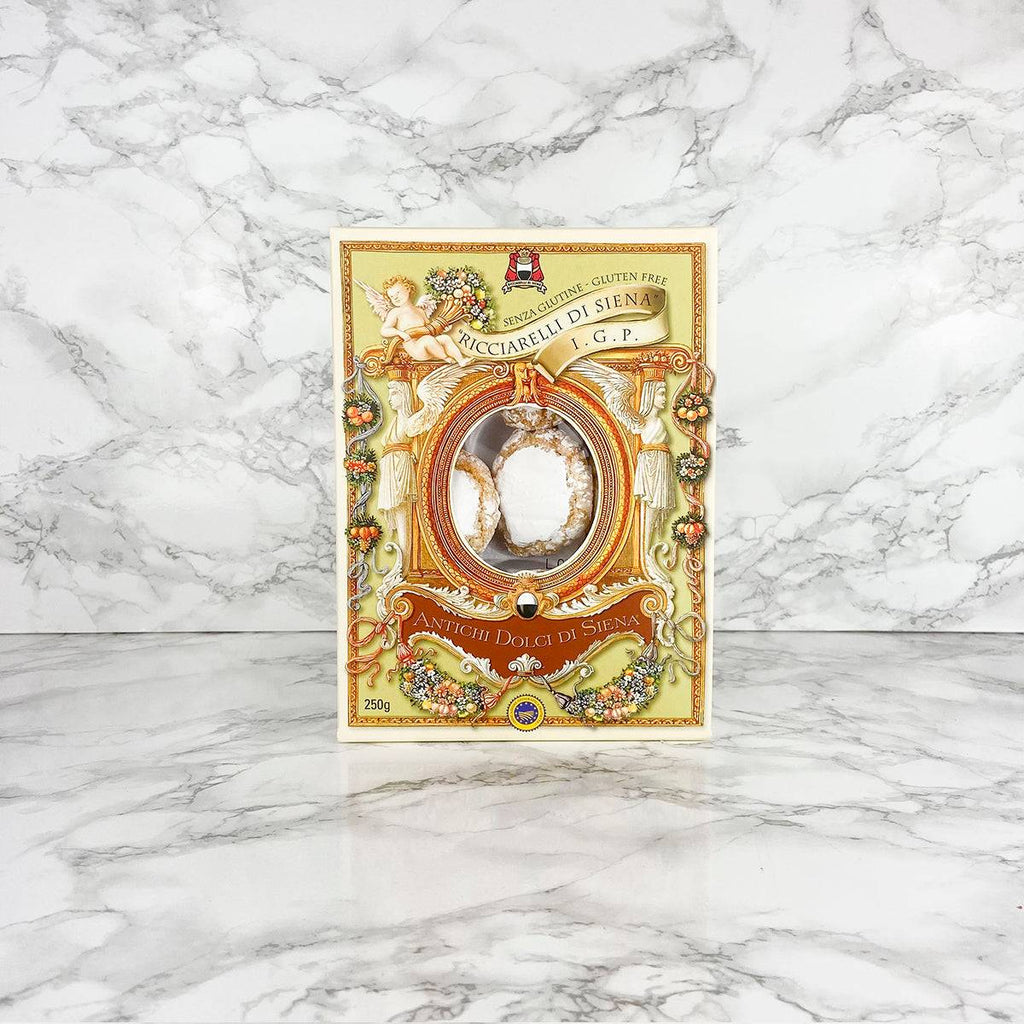 Antichi Dolci Ricciarelli di Siena
Imported directly from Tuscany.
Handcrafted in Tuscany by Antichi Dolci Di Siena, Ricciarelli are traditional, very soft Italian biscuit. Crafted with almonds, honey, sugar and softened with egg white; each biscuit is expertly hand-worked one by one before being cooked gently in the oven and sprinkled with sugar icing. Gluten free.
250g - £11.95
500g - £22.95 
Delivery & collection information
Standard nationwide shipping is 3-5 working days. Brassica Handmade Meals collection is Fri & Sat from Beaminster only. Cut off for same week collections, please order by Wednesday 10am. Please read our delivery policy before placing your order.