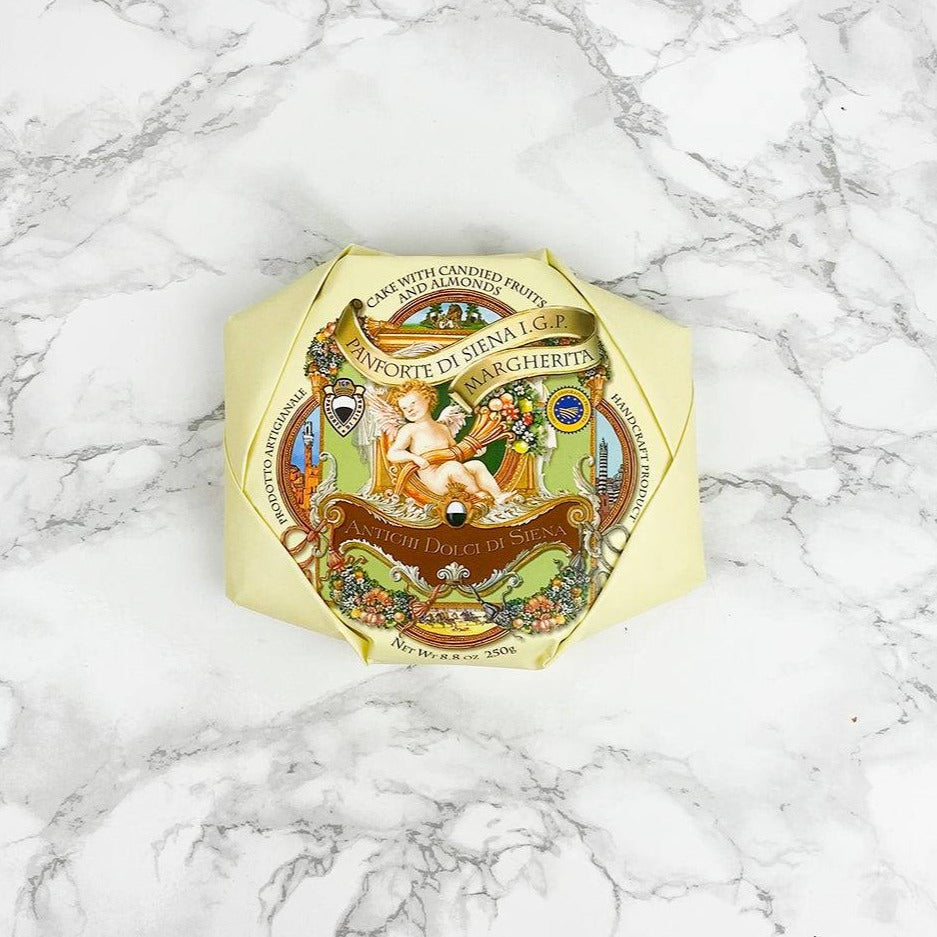 250g
Dating back to the Middle Ages, Panforte Siena PGI is one of the oldest traditional Sienese sweets. The recipe is dictated by the production regulations of the association for the protection of Ricciarelli and Panforte, so you know that you are getting a 100% traditional product. 
The Antichi Dolci di Siena Panforte is the result of the processing and baking of a dough using only the highest quality raw materials: flour, candied fruit, almonds, sugar, honey and spices. 

Magherita or Fig & Walnut
Candied orange peel, candied citron and melon (Fruit, Glucose-fructose syrup, Sucrose, Acidifier: citric acid), Almonds, Sugar (sugar, corn starch), Soft wheat flour "0", Syrup invert sugar, honey, spice mixture, host (potato starch). It may contain traces of soy, hazelnuts, nuts and milk. (allergens in bold)
Delivery & collection information
Standard nationwide shipping is 3-5 working days. Brassica Handmade Meals collection is Fri & Sat from Beaminster only. Cut off for same week collections, please order by Wednesday 10am. Please read our delivery policy before placing your order.