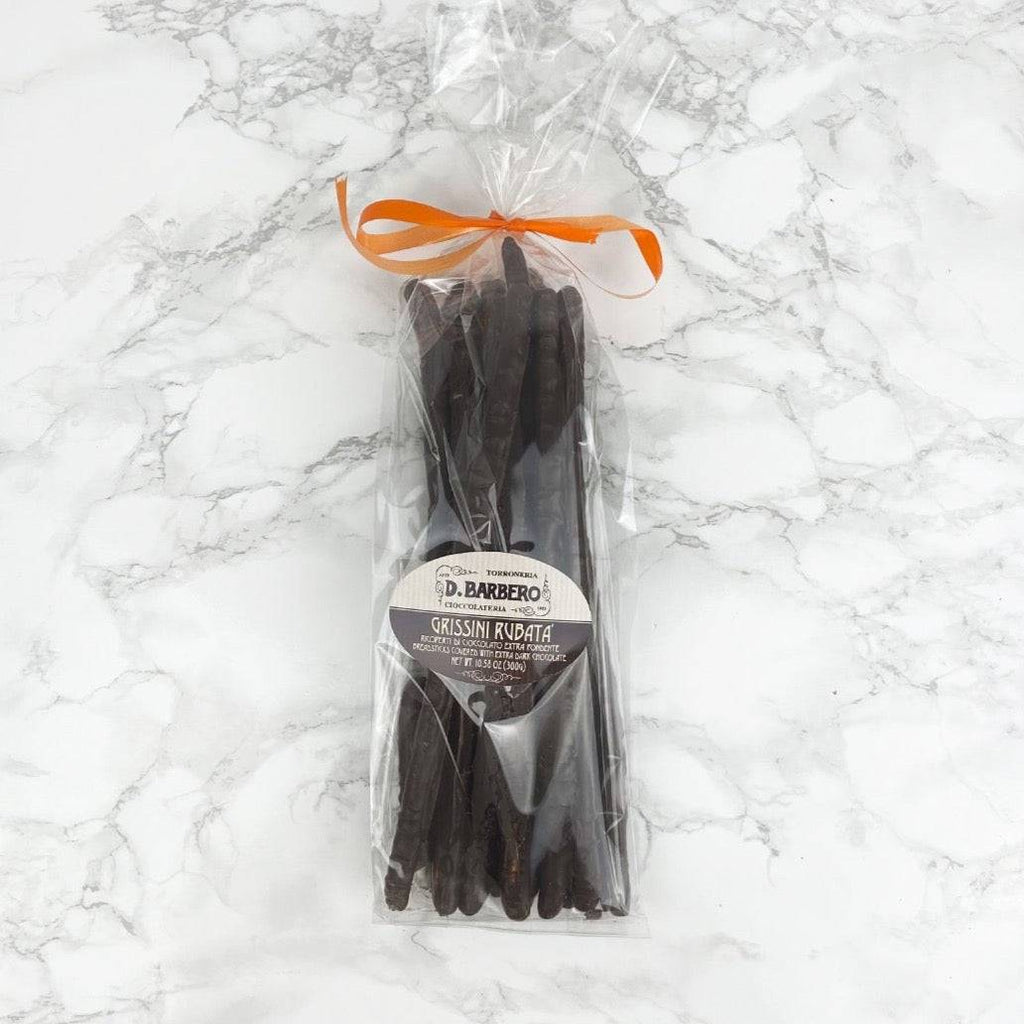 Barbero Chocolate Grissini
BEST SELLER!
The Barbero company was officially formed in 1883 by Melchiorre Barbero to sell nougat. His father had been a baker at a church since the 1830s and inspired the family tradition of baking cakes, bread, biscuits and nougat. The company instantly began winning awards across Italy but truly gained recognition and success across Italy and the world when son Davide Barbero took over. As it stands, the company has now been in the family for seven generations and still dedicates the same love and passion to sweet treats as it did nearly 200 years ago.
This Piedmontese speciality comprises crunchy, savoury Rubati breadsticks, hand coated in a luxurious dark chocolate, all sealed up in a cellophane bag with a pretty ribbon.

Total: 300g.

Ingredients:
Dark Chocolate (60%) (Cocoa Mass, Sugar, Cocoa Butter, Emulsifier: Soya Lecithin, Natural Vanilla Flavouring. Min. cocoa content 50.2%), Wheat Flour (Type 00), Lard (8%), Salt, Malted Grain Flour, Yeast.

Delivery & collection information
Standard nationwide shipping is 3-5 working days. Brassica Handmade Meals collection is Fri & Sat from Beaminster only. Cut off for same week collections, please order by Wednesday 10am. Please read our delivery policy before placing your order.