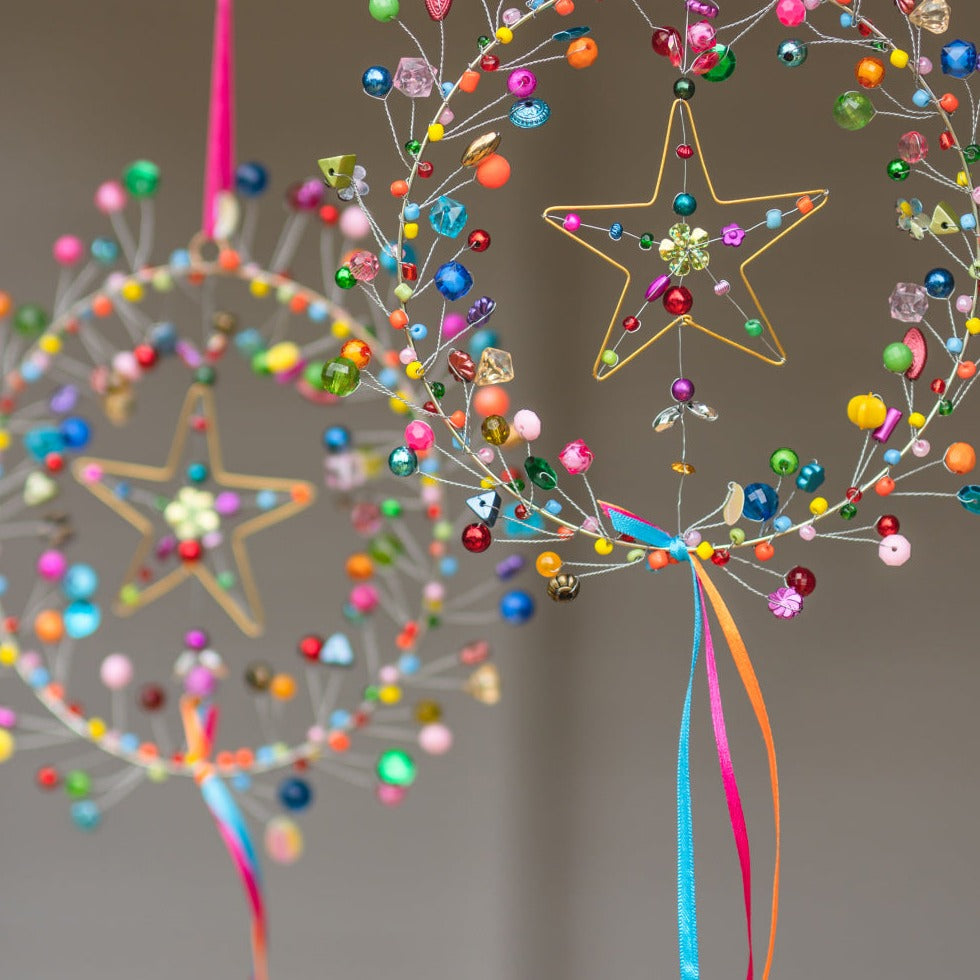 Handmade wire decoration using beads, jewels and charms trimmed with coloured ribbons for all your festivities!
'Handmade with love' is an Egyptian initiative, enabling single women, mostly mothers and widows, to support their families. Their beautiful, colourful wire decorations sparkle with clusters of beads, charms and jewels - hang them wherever you want to spread the love….
D15cm
Delivery & collection information
Standard nationwide shipping is 3-5 working days. Brassica Handmade Meals collection is Fri & Sat from Beaminster only. Cut off for same week collections, please order by Wednesday 10am. Please read our delivery policy before placing your order.