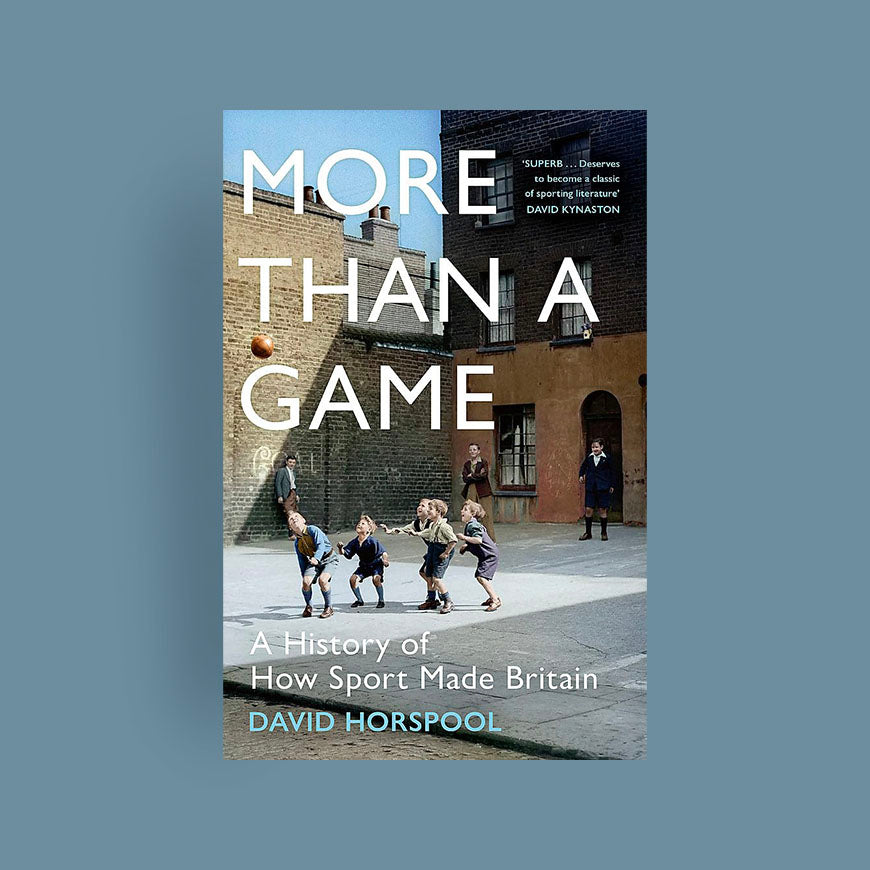 More Than a Game: A History of How Sport Made Britain
By David Horspool

The story of how the British shaped sport, and sport shaped the British.

Sport is an enduring element of British life and culture. In all its variety, it touches on so many significant aspects of past and present: national identity, class, gender, the relationship between country and town, the rise of commerce, the evolution of ethical debate. Our sporting arenas have witnessed triumphs and heartbreaks that have become part of the national narrative.

For a country so obsessed with the invention, playing and watching of sport, the story of how it has come to reflect us remains untold. David Horspool tracks each game as a driver of social change: horse-racing's obsession with blood and money turned an aristocratic pastime into a national sport; boxing promoted opportunity for ethnic minorities, while simultaneously enforcing a regime of discrimination; golf rehearsed a perennial battle over Britain's landscape; the football fan created an exuberant, often troubled culture at the centre of British life; and the Empire and Commonwealth Games emerged as an unexpected response to the end of the imperial story.

The history of Britain in sport is a history of popular heroes and pantomime villains - independence fighters, suffragettes, Jewish bare-knuckle boxers - all sharing and contesting loyalties, passions, winning and losing. More Than a Game captures these seminal stories, revealing how sport cemented its place as the ultimate theatre of Britain's past, and its present.

Delivery & collection information
Standard nationwide shipping is 3-5 working days. Brassica Handmade Meals collection is Fri & Sat from Beaminster only. Cut off for same week collections, please order by Wednesday 10am. Please read our delivery policy before placing your order.